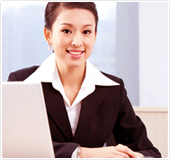 100vw, 298px" /> The google_ad_width = 970; Meeting, Royal Academy of Arts by
Leonard Rosoman
http://www.thejackdaw.co.uk/wp-content/uploads/2012/06/RosomonRA.jpg 800w" sizes="(max-width: 298px)
Out of respect for one of its recently deceased Academicians, Leonard Rosomon (1913– 2012), the Royal Academy skied one of his best works in the corner of an obscure gallery at this year's Summer Exhibition (until August
12th). His Committee Meeting, Royal Academy (above), 1979-1984, was on loan from the National Portrait Gallery,
The domain is on BIN Sales and available for purchase. 您访问的域名正在一口价出售中!
where it has probably //--> never been on display. We
have in England scores of public galleries and yet is there one with
a curator who
has the wit to stage google_ad_height = 90; a retrospective
EMAIL:baiwei5000@126.com
exhibition of a senior artist like Rosomon?
Probably not. For those with an eye on State Art advancement there is no //--> career mileage in such a show, in fact it would google_ad_client = "ca-pub-3967079123942817"; probably end any hope of serious preferment. Yet in the last two years alone Tracey Emin, represented in this
exhibition by childish scribbles unworthy of even the fridge door, has had three major exhibitions in public galleries. State Art needs a
Copyright © 1998 - 2015 jb54.com All Rights Reserved
clear-out and re-staffing with google_ad_client = "ca-pub-3967079123942817"; individual thinkers.
Everything in Burlington House this
year seemed even
一口价出售中!
more dense and
off-putting on the wall than
allocated one second on average to each of the 1,474