Giles Auty considers the purchase of Jackson Pollock's Blue Poles by the National Gallery of Australia in Canberra in 1973 and what such an acquisition signifies.
A few months back, a rash of articles appeared in the press which commemorated the dismissal of the Whitlam government thirty years ago and commented on the continuing sense of grievance felt by his supporters. At the time, I wondered how much more could usefully be written on the subject.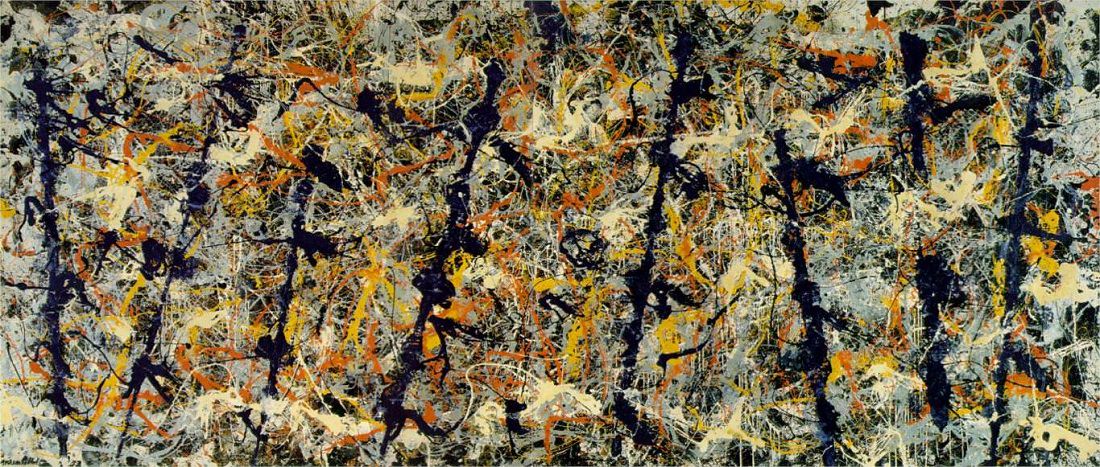 By contrast, an event of almost equal notoriety if not importance had taken place in Australia some two years before the dismissal which has never been explored or explained satisfactorily. I refer to the purchase of Jackson Pollock's Blue Poles in August 1973 by what was then called the Australian National Gallery.
In the ten years that I have lived in Australia so far, I have often heard the view expressed – in leftist circles especially – that the buying of Blue Poles provided a catalyst for Australia's cultural coming-of-age. According to this received wisdom an increasingly confident nation – inspired by the leadership of Gough Whitlam – not only bought itself a wonderful work of art but an outstanding bargain at the same time.
Many might feel disappointed if neither of these facts proved true. Indeed, until the significance or otherwise of the painting itself and the circumstances surrounding its purchase are dragged belatedly into sharper focus, Blue Poles may yet prove to have been a hindrance to the attainment of national cultural maturity rather than the reverse.
Perhaps the first part of the myth to dispel is that Australia plucked an outstanding bargain from under the noses of older and more established museums overseas. What Australia really seems to have done is buy itself a monument to a formerly fashionable but highly questionable notion of artistic progress. Indeed, no sooner had the painting arrived here than this notion found itself the subject of increasingly vocal international critical attack.
To put it another way, Blue Poles could be said to represent a kind of last hurrah for an outdated and weirdly monolinear conception of the evolution of art. Indeed, by the time Pollock had painted it, he and his friends were openly declaring that painting had "nowhere left to go" and could be followed henceforward only by "performance" art.
I will return to this issue of evolution a little later. For the present, I should begin perhaps with a subject which seems to grab public attention much more readily than the vested and supposedly insoluble issue of artistic merit. In short, how much exactly is the damned thing worth?
Guesses – and that is all any of them are – about the current market value of Blue Poles range from US$20 million to a highly improbable US$100 million but the accuracy or otherwise of these guesses cannot, of course, ever be tested unless the work is offered for sale. At the time of its purchase in 1973, the price paid – US$2 million – represented only A$1.3 million.
So if we take US$20 million as a realistic starting point for the current market value of Blue Poles, it becomes apparent that it has increased in value by at least ten times during the thirty-three years Australia has owned it. However, this by no means represents the greatest recorded acceleration in its market value. In 1953, three years before Jackson Pollock's untimely demise, the American dealer Sidney Janis sold Blue Poles to Dr Fred Olsen for $6,000. But shortly after Pollock managed to kill himself and one other by driving when unfit link