Warms the cockles of your art
There is little self-grandeur about David Lee, one of our best art critics.
The autobiographical note on his rejigged Jackdaw website says: 'Born in Manchester in 1952, he was well-educated by inspired men free of charge by the state, for which he is eternally grateful. He supports Manchester City, loves classical sculpture, Dickens, the railways, Rivington Pike, birds and Bob Dylan.
'He dislikes establishments and is a member of none. He doesn't watch the television and still has (mostly) his own teeth. His knees are beginning to play up.'
Quentin Letts, Daily Mail, 9 June 2012
Calling time on the ICA
The ICA will be delighted that its latest exhibition has managed to make hackles rise. From tomorrow it is planning to play a recording of seven people reciting the days of the week in random order. The ICA says this "sound installation" by US artist Bruce Nauman — titled Days — "invokes both the banality and the
profundity of the passing of each day". It "invites reflection on how  we measure, differentiate and commemorate time".
Piffle, says Julian Spalding, former museum director and author of Con Art, who pours scorn on the work. "Shakespeare said it all
in 'tomorrow and tomorrow and tomorrow'. Referring to Macbeth murdering people, well, this is Nauman and 'con artists' murdering art."
Further ridicule comes from David Lee, editor of The Jackdaw satirical art magazine, who says: "The ICA's description of ['banality and profundity'] is the drivel you usually expect people to write about that kind of thing. How is it profound?"
London Evening Standard, 18 June 2012
Henry Scott Irvine presents: Rocking the art world
(at 35 mins >): The Jackdaw's David Lee
Henry talks about the Turner Prize show in Gateshead; David tells 'how the Tate paid a ransom and called it a reward'. They discuss recent examples of artbollocks from Anthony Gormley, the Disneyfication of our museums and art galleries, and listen to a bit of Bob.
http://www.mixcloud.com/henrysgigs/rocking-the-art-world/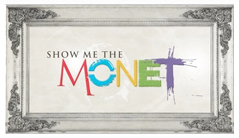 Show Me the Monet: the Apprentice for artists
The
404 Not Found
artworld's version of
The X Factor
and
Dragons's Den
,
Show Me The Monet
has a group of mainly amateur artists battling to get their artwork shown in the Mall Galleries in London.
http://www.telegraph.co.uk/culture/culturepicturegalleries/9389206/Show-Me-the-Monet-the-Apprentice-for-artists.html
Show Me the Monet exhibition successes
http://www.showmethemonet.tv/artwork-show1.php
Show Me the Monet, BBC iPlayer
http://www.bbc.co.uk/i/b01kwmbp/
Show Me the Monet, Facebook
http://www.facebook.com/ShowMetheMonet
Show Me the Monet – Talent Show Ennui?
http://www.culturecompass.co.uk/2012/07/02/show-me-the-monet-%E2%80%93-talent-show-ennui/
Artists make it on to BBC2's Show Me the Monet
http://ukhandmade.co.uk/content/inspire-artists-make-it-bbc2s-%E2%80%98show-me-monet%E2%80%99
Artist competitions
http://www.artistcompetitions.co.uk/2011/12/bbc2-show-me-the-monet-series-2/
Show Me the Monet – X
---
nginx/1.17.10

factor for Artists?
http://makingamark.blogspot.co.uk/2012/07/show-me-monet-x-factor-for-artists.html