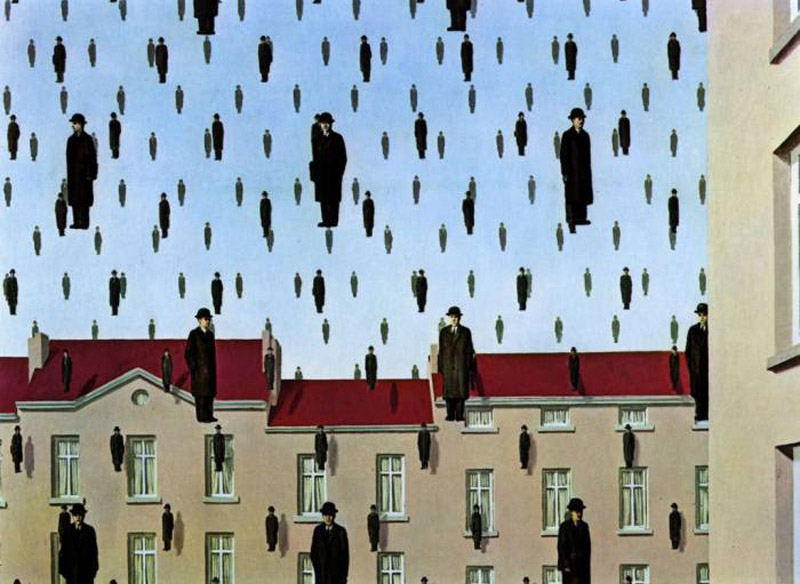 The effects of Liverpool's time as City of Culture in 2008 are still becoming apparent as various building projects reach completion. Liverpool has many excellent museums, to which number the Museum of Liverpool is due to be added. My visit to Liverpool was before the museum's opening on July 19th, so I made do with two significant shows which will run until the autumn: a survey of Magritte and a partial reconstruction of a pioneering exhibition of Post-Impressionist art held at the Bluecoat Gallery, Liverpool in 1911. (The Bluecoat Gallery itself has recently been refurbished. The excellent diverse bookshop and the well-stocked art-materials store have both left and the gallery, which occasionally hosted worthwhile shows, now runs an exhibition programme of the driest and least engaging type. What was once a hub of artistic activity has been reduced to a deracinated husk. Best to bypass it entirely and visit the newly relocated Probe Records next door instead.)
The 1910-11 display "Manet and the Post-Impressionists" at the Grafton Gallery, London is a celebrated landmark in British Modernism. What is less well-known is that the show (minus the Manets) travelled to Liverpool before the pictures were dispersed. Art in Revolution: Liverpool 1911 (Walker Art Gallery, closes September 25th) is an investigation of the second display, which included local Liverpool artists alongside the French painters. The French artists included Denis, Derain, Matisse, Picasso, Serusier, Signac, Vlaminck and others.
As co-curator Charlotte Keenan comments of the 1911 show, the sheer heterogeneity of styles evident in the French paintings must have contributed to the incomprehension of viewers. Press response was apparently muted, not helped by tension between the Sandon Studios Society (SSS), the guiding spirit behind the Liverpool display, and the Municipal Art Gallery (the Walker). The SSS was a Liverpool arts club along the lines of the Omega Workshop conceived in the spirit of the Bloomsbury Group. The most notable member was Augustus John.
In the current exhibition art is placed alongside information about the industrial strife on Merseyside in the summer of 1911.