Dick French
November/December 2020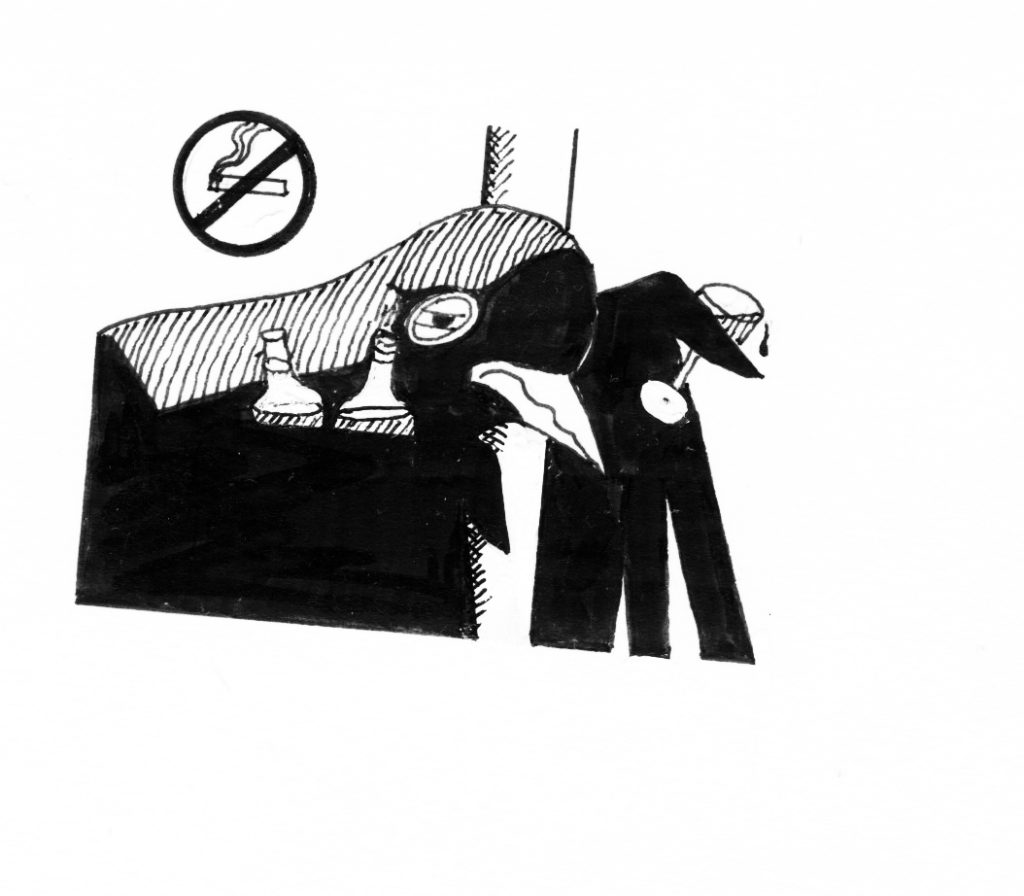 Rebecca Cains has died. She was only 50. "Death lies on her like an untimely frost." Also known as "Becky the Scrapyard Queen" on account of the subject matter of her paintings – mostly wrecked cars and vans on roads or in scrapyards. She showed occasionally at the Royal Academy and frequently at Mall Galleries, where, at the time of her death, she was becoming something of a big cheese who sat on committees, etc.. She will be missed by all the hep cats in Bradley's Spanish Bar where we always ended up jiving to the juke box.
For many years, while living in Italy, she had been a professional dancer, so she always knew how to get the best out of opponents. The last time I saw her was just before the lockdown when we went to the opening of the Leon Spilliaert show at the RA with Dirty Harry and Mrs Cravat. She looked well and was in good spirits, even though she had been diagnosed with cancer five years before and it had now come back to haunt her.
She was impressed by Spilliaert's picture of an absinthe drinker and said that as soon as she got back to darkest Somerset she would attempt a portrait of a cider drinker. I don't know how far she got with that. She could have had him or her sprawled out over a rusting bonnet nursing a two-litre
---
nginx
bottle. The colour and sparkle of the cider would have gone nicely with the rust.
She was very fond of motoring, up to a point if a