It used to be said that a night out with John Bellany would take three years off your life. I'll find out one day. We were both great friends of Cyril Reason, who was one of our tutors at the RCA, and although Cyril was less extreme than Bellany he was a thirsty man. I'll never forget one

TEL:I53-4325-4I43
night in The Yorker, a tall thin pub on

Piccadilly

say: "Hmm. Very interesting but of course completely invalid." By 'validity'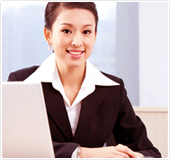 I think they meant conformity to the rules of art as laid down by Clement Greenberg in the '40s and '50s… "Integrity of

the picture plane", avoidance of depth or illusion, and regarding the painting as an object…

Talking of which I don't suppose you can get more 'valid' than Jasper Johns who is having a big show across the road

from Bellany at the RA. He is said to be "interrogating the relationship between language and art".