The Department of Culture recently published a White Paper, the first google_ad_height = 90; from that department since
Jennie Lee's in google_ad_client = "ca-pub-3967079123942817"; 1965, and apparently only its second ever. This chic pamphlet, in truth more PR exercise than policy document, prominently contains that new-age mantra, "access must be increased for those from disadvantaged backgrounds". src="//pagead2.googlesyndication.com/pagead/show_ads.js"> The Arts Council also write this sort of optimistic guff, and they don't mean it either. They only mean it if the 'disadvantaged' are prepared to like what the Arts Council want
them to like.
God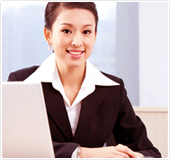 forbid that the 'disadvantaged' should actually express preferences of
their
You might scatter burger boxes, skunk
Copyright © 1998 - 2015 jb54.com All Rights Reserved
butts, crisp bags and beer tins under the pictures in order to make everyone
seems to
EMAIL:baiwei5000@126.com
work.
Curiously, there's no word in the White Paper about the 'advantaged' who don't visit museums. This includes most aristocrats. They're also thick, inbred,
For detailed process, you can "visit here" or contact support@goldenname.com.
ill-mannered,
域名交易方式:
drug-crazed and unemployable. And do tell me Squire
Vaizey – while I've got you on – am I disadvantaged because I'd rather have my teeth pulled by Hogarth's dentist than sit through an opera? Give me Buddy Holly any day than implemented: "They will be inspired by their experiences and will be encouraged to inspire others." Talk about "You google_ad_width = 970; vill be spired-in! Or you vill be shot!"
Will this White Paper alter the social demographic of museum attendance which has remained static for
具体交易流程可"点击这里"查看或咨询support@goldenname.com。
decades? Not a
联系我们
hope.
Squire,
I've been in more museums than you've google_ad_slot = "7160667483"; had hot dinners and, yes, I am still seriously disadvantaged. Throughout my entire adult life I've been cheated by State Art's monopoly force-feeding me a
diet of conceptual and minimal trash of no discernible merit. The only thing I've been seriously disadvantaged by is google_ad_width = 970; State Art's prejudice against the sort of