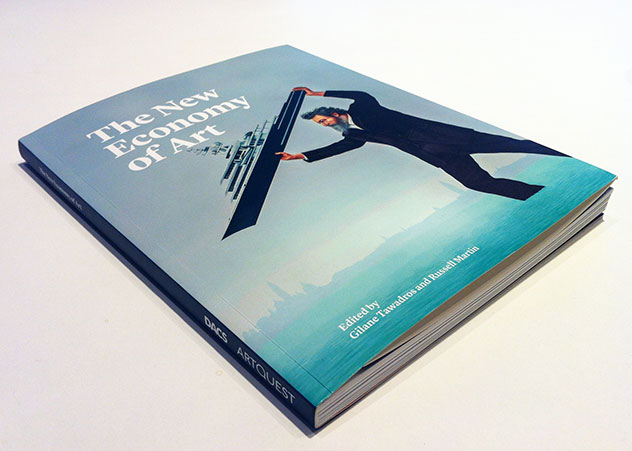 Laura Gascoigne examines the paradox of why most artists' earnings are below the poverty line while the art market is thriving as never before
Another month, another book on the contemporary art economy, this time from an overlooked perspective. The New Economy of Art, a joint publication by DACS and Artquest, looks at the art market from the POV of the average artist. Not surprisingly, it finds plenty to puzzle over.
The conundrum it addresses is clearly set out in the preface by editors Gilane Tawadros and Russell Martin. "The art world is in crisis," begins the first paragraph; "The art world is in the best shape it has ever been," begins the second. The question of how these conflicting statements can both be true at the same time – "the disconnect between how artworks gain financial value
even while their makers are poorly, or hardly, paid." – is the mystery the authors of its six essays try to solve.
Two weeks before the book came out, Christie's New York achieved an all-time auction record for its November postwar and contemporary art sale, in which a Warhol Triple Elvis hit the jackpot – kerchung! – at £51.6m – and a row of Four Marlons paid out a further £43.9m. Both, appropriately, had previously hung in a casino in Aachen. The result was hailed by international head of post-war and contemporary art Brett Gorvy as confirmation of "a virtuous cycle of confidence in the art market". Another season, another reason for making whoopee.
On the other side of the art market, meanwhile, a more vicious cycle is in operation. The book's authors quote the usual dismal statistics. It's depressing enough to learn from the 2011 survey by the Centre for Intellectual Property, Policy and Management at Bournemouth University that UK artists earn a median wage of £10,000 – unchanged for 20 years – without discovering that the statistic includes designers,