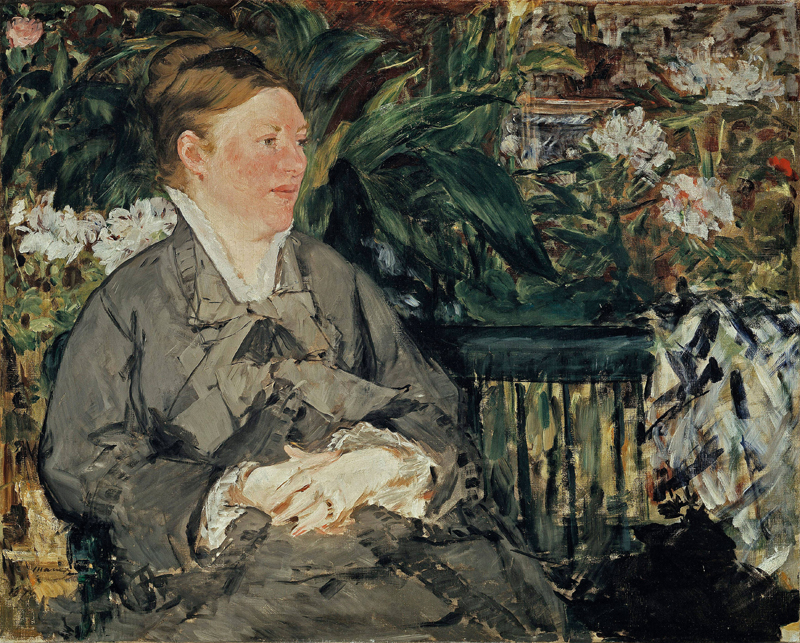 300w, http://www.thejackdaw.co.uk/wp-content/uploads/2013/01/manet7-68x55.jpg 68w" sizes="(max-width: 800px) 100vw, 800px" />Seven years ago the Courtauld Institute mounted a thrilling exhibition by showing only two works by Manet. Admittedly they were both undoubted masterpieces, the
Manet's best paintings rarely fall easily into any genre; an ulterior motive, even in what might appear to be a straightforward portrait, is never far away. For example, what is this interrupted reader in The Railway doing beside the track with a bunch of grapes on the parapet, a puppy dog, a hissing loco and an apparently bored daughter? Whatever it is, there is clearly more than meets the eye in the painter's relationship with his favourite model Victorine Meurent, for it is she who appears in many of the better works, including The Street Singer.
The Luncheon features again in the Manet exhibition at the Royal Academy (until April 14th) and by itself is worth the £15 admission fee. The right hand vertical quarter of the painting showing an unknown man still wearing a hat and smoking a cigar beside the wreckage of lunch, itself a still life so brilliant it's hard to recall anything anywhere comparably so fine, has got to be among the most amazing passages of painting on show in London.
The exhibition as a collection is a mixed bag. Besides The Luncheon there are half a dozen masterpieces – the aforementioned Street Singer (from Boston), which knocks spots off anything even roughly equivalent by Whistler; The Railway (from Washington), which looks to have been disadvantageously cleaned to a jarring sheen; and four portraits depicting Zola, Astruc, Mallarmé (no larger than A4, this picture is breathtaking, and a brilliant character study) and Duret are all link