moment in his art education hitherto obscured by the mis-identification of his alma mater as 'Leeds College of Art'. To his
具体交易流程可"点击这里"查看或咨询support@goldenname.com。
credit, Hirst has corrected this mistake – in On The Way to Work (2001) and in the interview with Nicholas Serota in the Tate Retrospective catalogue
– but this has had little effect on either authorised and unauthorized biographies. His own
website, and that of his dealer/gallery, White Cube, and Debrett's, have no entry at
一口价出售中!
all for the years 1983/4, which Hirst spent at Jacob Kramer, //--> and wherever one finds google_ad_slot = "6023194682"; his art education discussed, it google_ad_height = 90; is at
This omission of Jacob Kramer from the record has focussed attention on Hirst's post-Goldsmith's years, encouraging the creation myth
联系我们
of Hirst as self-invented, a construction he appears keen to embrace.
A further
consequence of the belated re-instatement of Jacob Kramer to the record is the exhumation of a strand of Hirst's privileged lineage which blazons the achievement of Harry Thubron, who had worked at Leeds School of Art before moving to Goldsmith's, where Hirst was to encounter his shade. But Hirst has failed to fully acknowledge his src="//pagead2.googlesyndication.com/pagead/show_ads.js"> earlier exposure – at Jacob Kramer; contradicting his claim that there he learnt his art history from books and magazines, in History of Art lectures delivered by myself, Hirst witnessed rare images of Thubron's own google_ad_client = "ca-pub-3967079123942817"; work, both in and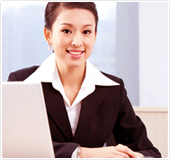 absent from the record, work by his students, and exemplars from the history of art. The breadth and range of thematic and visual references the
EMAIL:baiwei5000@126.com
art history lectures provided offers a rare window onto Hirst's early art education, and it is fortunate for scholarship that the notes, and slides, for every lecture, remain in my personal archive.
Such lack of historical accuracy may of course be due as much to memory lapse as myth-making; after all, in speaking to Nicholas Serota in 2011, Hirst was casting his mind back google_ad_slot = "7160667483"; almost thirty event-filled  years. But in google_ad_width = 970; recounting that "I never looked beyond Leeds – google_ad_width = 970; it was
Process Overview:
where I lived. I'd been unemployed for a year or so … I thought I'd //--> go to art school. I did a one-year Foundation course
域名交易方式:
at Leeds…" Hirst misleads since, born in 1965 and enrolling at Kramer at the
age of 18, google_ad_height = 90; he could not have google_ad_height = 90; been unemployed for a year
after he began the Natural History series, of the 1981 self-portrait photograph of himself at the Leeds University medical school morgue, entitled With Dead Head, is itself an expression of this sui generis creation myth, since it
would seem to have been produced in order
Copyright © 1998 - 2015 jb54.com All Rights Reserved
to establish a provenance for a subject also seemingly springing fully formed out of nowhere, augmented with Hirst's citation of the anatomical "… Hirst's early institutional google_ad_client = "ca-pub-3967079123942817"; endorsement, his 1991 show at the I.C.A. in London…"
Hirst was introduced to the history of appropriationism as a legitimate strategy in the philosophy and practice of modern art /* xin2 */ at the very latest
at Jacob Kramer, during the history and theory of art lectures delivered, by myself, to all students attending the Foundation course.
Once inscribed within the corpus, in
providing a bridge from Hirst's youthful fascination with