Dick French
July/August 2020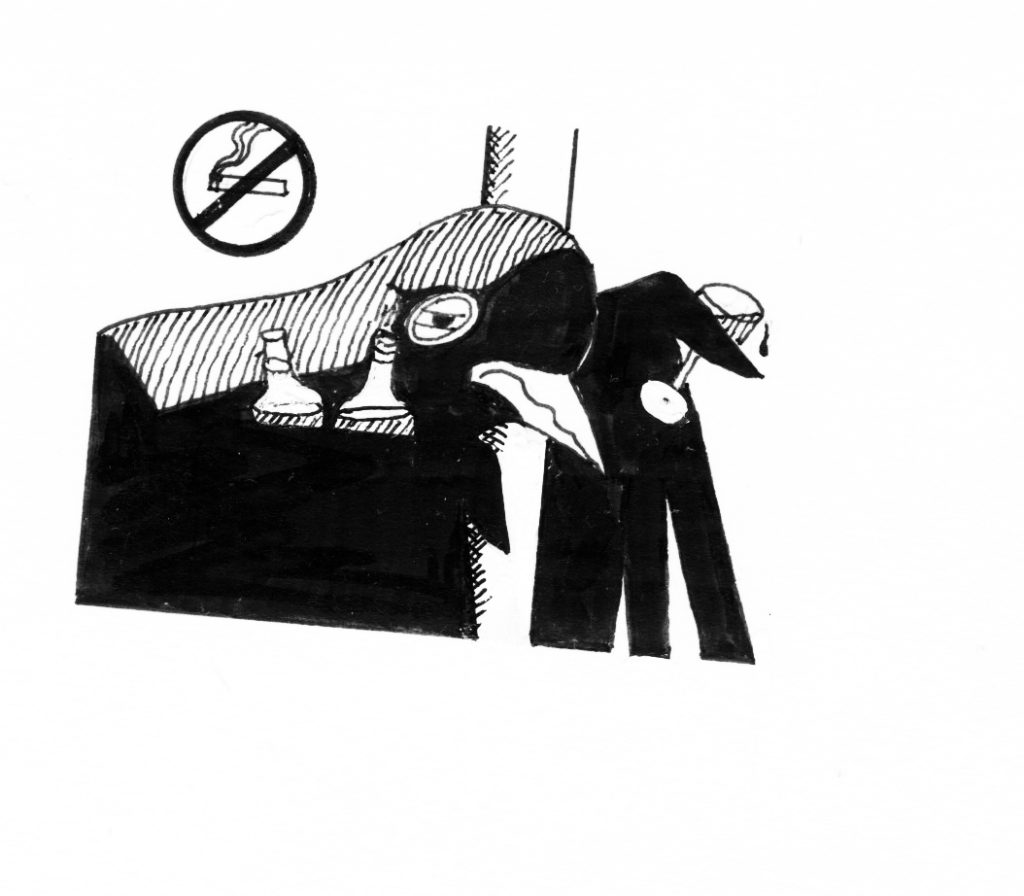 Reading Pepys again about the plague of 1666. Not one for self-isolating, he was still enthusiastically putting it about: "Thence to Betty Martin and there did tout ce que je voudrais avec her and drank and away by water, home and to dinner. Down to Deptford, loaded half my goods and sent them away into safekeeping." (He buried his parmesan in the garden.) "So back home and then I found occasion to return in the dark and to Mrs Bagwell, and there nudo in lecto con ella did all that I desired. But though I did intend para demorado con ella la noche, yet when I had done ce que je voudrais I did hate both ella and la cosa, and taking occasion from the uncertainty of sa marido's return esta noche, did me levar and so away home".
These are difficult times if you are trying to write about the antics of the 'art world'. One can almost hear Sir Arthur Streeb-Greebling drawling… "Well I think the word difficult is awfully well chosen." It's like trying to extract a ping-pong ball from a nun.
I've been reading one of Huysman's most unreadable novels.