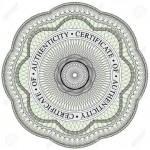 Que barbaridad! You lend two of your best Boschs to a municipal gallery in a two-horse town in Holland that happens to be the artist's birthplace, and how do they thank you? By reattributing the works to 'follower of' and, furthermore, downgrading a third painting in your collection that you didn't even lend them.
A public spat broke out in November between the Prado and the Noordbrabants Museum in 's-Hertogenbosch after the Dutch curators of the Bosch quincentenary exhibition, which closes in May, refused to revoke the verdict of their catalogue raisonné that the paintings in question – one of them presciently titled The Cure of Folly – were later works by followers. Having spent nine years on their research, Hieronymus's Homeboys were not about to back down. Let the Spaniards send in the Duke of Alva to recreate Brueghel's Massacre of the Innocents, the Bosch Research and Conservation Project would be waiting for him. In February, ten days before the show opened, the Prado withdrew the loans.
If it was any consolation, the Prado wasn't alone. The directors of Ghent's Fine Arts Museum and the Municipal Museum of Saint-Germain-en-Laye were also left weeping into their beer after the Dutch researchers' axe fell on their 'former' Boschs. Staff at the Groeningemuseum in Bruges, on the other hand, were popping champagne corks at the BRCP's judgment that their Last Judgment, previously 'workshop', was the genuine article.
In the game of attributions it's swings and roundabouts, and scholars sometimes seem to enjoy the ride more than the pictures. The catalogue for the Royal Academy's current exhibition The Age of Giorgione is largely made up of lists detailing what painting was attributed to whom, by whom and when, and who has since deattributed and reattributed it. As whodunnits go, it lacks dramatic interest. Reattributions that raise scholarly temperatures only tend to bore and confuse the general public. Pity the poor magazine sub who had to email me on Easter Saturday morning to ask why my exhibition review attributed The Goldman Portrait to Titian when the National Gallery of Art in Washington, which owns the picture, says it's by Cariani. For the time being, I summarily informed him, it's by Titian.
Only four works in the RA show are now 'securely' attributed to Giorgione; where once connoisseurs counted thousands of Giorgiones, a few handfuls remain. Rembrandt has fared proportionately better. During the Rembrandt Research Project purge conducted by Horst Gerson in the 1960s the world's Rembrandt stocks fell from over 600 to 240, since when the total has crept back up to around 350 under Gerson's more emollient successor Ernst Van de Wetering. It must be nail-biting for Rembrandt-owning nobs never knowing who a picture will be by when one wakes up in the morning. The Duke of Devonshire cleverly offloaded his Old Man in an Armchair onto the National Gallery in 1957 a decade before it was purged from Gerson's catalogue raisonné. The picture has since featured in the gallery's Fakes and Mistakes show in 2010 though not in Rembrandt: The Late Works in 2012, despite a reprieve from Van de Wetering. But a recent lucky winner in the Rembrandt stakes has been Buckland Abbey, where a Self-Portrait condemned to the stores after a thumbs-down from Horst recently scrubbed up so nice that Van de Wetering has relabelled it authentic. "It's now so much easier to appreciate it as a Rembrandt," purred the National Trust's curator of pictures and sculpture in 2014 as the painting's value appreciated by tens of millions.
You win some, you lose some. Unfortunately, what creates employment for art historians also makes work – and pots of money – for lawyers. In the case of works in public collections that cannot be sold, changes of attribution are relatively harmless – museum curators can sit in their ivory towers idly wondering whether to de- or not to de- one another's Rembrandts without fear of reprisal. But as Joseph Duveen discovered in 1921 when he was taken to court for dismissing Harry and Andrée Hahn's La Belle Ferronière as a counterfeit, in the case of private collections it's a different story. Hit a millionaire in the pocket, and it hurts. It may be no coincidence that the word 'attribution' is an amalgam of 'attrition' and 'retribution': when private collectors have pictures deattributed, they sue.
In the modern art market where counterfeiting is child's play, litigation is now rife. In 2009 Joe Simon-Whelan sued The Andy Warhol Foundation after its authentication board twice rejected his Red Self-Portrait on the rather surprising grounds that it was identical to ten other Warhol self-portraits. After the case had dragged on for three years and cost $7 million in legal fees, the foundation took the sensible precaution in 2012 of disbanding its authentication board, saying it would rather give money in grants to artists than fees to lawyers. The Keith Haring Foundation promptly followed suit, with the Jean-Michel Basquiat Foundation close behind.
In the absence of an authentication board, where is a poor millionaire collector to turn? Sympathetic to the plight of the helpless, in November of last year a self-styled expert with the plausible name of Richard Polsky set himself up as a one-man Warhol authentication service. For a fee of $2,500 and a signature on a no-sue agreement, Polsky promises to provide wandering Warhols with a provenance, or not. The way he looks at it, someone's got to do it. "If people are afraid to say what's real and what isn't, what sort of art market do you really have?" The market's answer is a flourishing one. In the four years since the authentication board's dissolution, sales of Warhols have generated more than $2 billion.
In this climate of fear, independent experts less public-spirited than Polsky are becoming understandably loath to give opinions. For the authenticator, attribution is a two-edged sword – approval of a work that is then deattributed after changing hands for multimillions is as likely to land them in court as initial rejection. Windy scholars are adopting the pose of the wise monkey, carefully leaving catalogues raisonnés unfinished out of fear that collectors will sue when their works are omitted.
Authentication, when you think about it, is a funny idea. How do you make something authentic by saying so? Ann Freedman, former director of the now defunct Knoedler Gallery in New York – currently the subject of a suite of lawsuits brought by disappointed collectors of Abstract Expressionists painted by a pensionable Chinese artist in Queens – maintains in her defence that she always consulted experts, among them a former curator at the National Gallery of Art and the author of the Rothko catalogue raisonné. She suggests that victims keep a sense of proportion. "Let me be clear, this is about works of art," she told the April issue of The Art Newspaper. "I didn't slay anyone's first-born. We have to have some perspective on suffering".
What's the cure for this folly? Putting the picture before the artist. When all the attributions are said and done, the picture is what the owner is left with. If every picture was valued on its visual merits, all bets would be off and the art market would stop being a casino. And scholarly catalogues might teach us something more interesting than which scholar thought which artist painted what picture at what point in time. Attribution shmattribution. Whodunnit? Who cares.
Laura Gascoigne