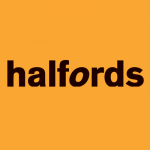 So it's goodbye Cornelissens hello Halfords.
Laura Gascoigne parks her brush and tries to follow the instructions for flatpack art, but has the picture upside down
It's a dull job being a customs officer, sitting on the border twiddling your thumbs until the next teenage drugs mule comes along. So it must have added to the gaiety of nations when in 2010 the
walls and floor "in his trademark vibrantly-coloured and exaggerated wood-grain motif… installed as parquetry". Naffness being a key ingredient in the DIY aesthetic's demotic appeal, there is now apparently an art market for parquet.
When Martin Creed clad the walls and floors of the downstairs toilets at the London Library's new Mason Yard extension in his trademark vibrantly-coloured patchwork of marble tiles, I suspect he didn't do the grouting himself, belonging as he does to the 'You Do It' YBA boomer generation. Today's austerity generation of DIY strivers is more hands-on. For the tar and rubber paintings in his exhibition Freedom of Assembly at White Cube, Bermondsey (until July 5th), African American social practice artist Theaster Gates conscientiously developed "good roofing strategies… to arrive at painting or at least to get to the essence of roofing."
The aim these days is no longer for a high-tech Hirstian finish designed to appeal to billionaire collectors, but for a low-tech Bodgit & Scarper look – an abject object – worthy of exhibition in a socially responsible public gallery. It's one in the eye for modernism's utopian belief in the transformative power of functional form. As Ralph Rugoff said of the 30 international artists in the Hayward Gallery's 2010 exhibition The New Décor, "what unites them is their ability to transform objects we associate with the everyday – a bed, a shelf, a lamp – into something uncanny and compelling [so as to] open up the discussion about interior space… with interpretations ranging from the absurd to the abject to the lyrical."
In this context, the lyrical tends to take the form of nostalgia for the bright new dawn of the post-war DIY movement. Today's social anthropologists may claim that self-assembly furniture puts the contemporary male in touch with his hunter-gatherer roots – apparently it's a stag night ritual in Sweden for the groom to bid a final adieu to bachelordom by assembling a piece of IKEA furniture – but wrestling a flat pack to the ground in a drunken stupor is a piece of piss compared with the challenges facing the original DIY pioneers. Their frontier spirit was celebrated in Untitled: Simparch, a 2005 exhibition at Tate Modern in which a group of American artists used instructions from the 1960s popular manual Plywood Working for Everybody to produce a range of exhibits from a 'Fishing Tackle Cabinet' to a 'Storage Headboard'. The Tate described these objects, unfairly I thought, as "elements of an affluent, post-war vision of suburban domestic living" whose need was "fuelled by the ownership of material goods rather than basic necessity". It seems to me that a fishing tackle cabinet is a must-have accessory for any hunter-gatherer, ditto a cupboard for storing trophy heads.
But seriously, can this stuff be considered art? Those with doubts on the subject may be reassured to learn that amongst Franz Kafka's early works was a volume entitled Accident Prevention Regulations in the Use of Wood-Planing Machines, dating from the author's formative period in 'elf and safety (during which he is also said to have invented the hard hat). A Kafkaesque edge of surrealism is what most DIY artworks appear to aspire to. In 2003 the artist-run gallery Cubitt, at the cutting-edge of plywood as of so much else, hosted an exhibition cheerily titled HEY PRODUCTION! that took its cue from another pioneering handbook, Victor Papanek and James Hennessey's Nomadic Furniture (1973). The show was organised by the self-styled Copenhagen Free University, a Danish outfit specializing in disseminating "forms of knowledge that are fleeting, fluid, schizophrenic, uncompromising, subjective, uneconomic, acapitalist, produced in the kitchen, produced when asleep, arisen on a social excursion – collectively". They may have missed the passage in Kafka's handbook warning against operating machinery when asleep, but fortunately no injury seems to have resulted.
It's fair to say that, apart an unhealthy obsession with subverting sideboards and debunking bunk beds – The New Décor included a bed shaped like an LA freeway overpass by Cuban carpentry collective Los Carpinteros – the DIY art movement does no real harm. All art is Do-It-Yourself, after all. If you're alone in your studio, who else is going to do it? And functional failure is something every artist