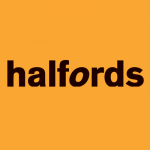 So it's goodbye Cornelissens hello Halfords.
Laura Gascoigne parks her brush and tries to follow the instructions for flatpack art, but has the picture upside down
It's a dull job being a customs officer, sitting on the border twiddling your thumbs until the next teenage drugs mule comes along. So it must have added to the gaiety of nations when in 2010 the EU Commission passed a ruling imposing full VAT import duty on electrical components and household appliances used in art. Henceforth disassembled light tubes from a Dan Flavin sculpture would be charged full whack at 20% of the work's value instead of the preferential 'art'
---
nginx/1.11.4
rate of 5%. It might be art when assembled in the gallery, ran the argument, but disassembled in transit it counted as light fittings. Sic transit gloria artis mundi.
The wheels of the European Commission grind exceedingly slowly, but they'd better sort this one out before it causes tailbacks at Dover while fine art carriers loaded with DIY supplies discuss the finer points of art theory at Customs. Outsider artists have always used materials from hardware stores – nail mosaics are a popular genre, and a sealant Jesus sold a few years ago for £750 – but now that the definition of 'found object' has been extended to objects found in the aisles of Wickes, the DIY aesthetic has official sanction.
We should have seen it coming when Jim Lambie was given planche blanche in 2003 to cover the floor of the Duveen Galleries at Tate Britain in trippy stripes of multicoloured vinyl tape. The previous year, the Taiwanese artist Michael Lin had carpeted the Palais de Tokyo in
Paris in giant pink flowers inspired by Taiwanese embroidery. Since then the flooring contractors have been gaining ground, and commercial galleries are now entering the market. Two years ago the Alan Cristea Gallery transformed itself into a flooring showroom with the site-specific installation D.I.Y by Richard Woods, who covered walls and floor "in his trademark vibrantly-coloured and exaggerated wood-grain motif… installed as parquetry". Naffness being a key ingredient in the DIY aesthetic's demotic appeal, there is now apparently an art market for parquet.
When Martin Creed clad the walls and floors of the downstairs