It may have been the heat, but in the lead-up to the summer recess accusations of conflict of interest were flying around Whitehall like frisbees. First the PM's Aussie electioneer Lynton Crosby was outed as a lobbyist for Big Tobacco just as the government announced its decision that plain cigarette packaging represented a danger to public health until proved otherwise, then it was revealed that a trio of Neds advising the government sit on the boards of companies with interests in fracking.
'Neds', in case you didn't know, are Non-Executive Board Members brought in to make government ministries more business-like (no, I didn't know government ministries were glorified boards either). There are 60 of them advising the Coalition, and three of them have been giving off a whiff of shale gas. One of the three, Lord Browne of Madingley, sits within the Cabinet Office as Head Ned.
Lord Browne has an interesting CV. A former Group Chief Executive of BP (1995-2007), he is now chairman of Cuadrilla, the fracking company whose hydraulic probing of Lancashire was blamed for earth tremors that toppled traffic lights in Blackpool in 2011. With the blessing of our 'greenest government ever', Cuadrilla has since shifted its drilling interests to West Sussex. Watch out for belisha beacons in Bognor.
Browne is a cultivated individual. While at BP, where he developed the company's arts sponsorship programme, he was a Trustee of the British Museum and he is currently Chairman of Tate Trustees. The perfect person, one might think, for the Art Fund to invite to address a July gathering of art world grandees at the Royal Society of Arts on the theme of A New Age of Philanthropy? in the wake of the Chancellor's announcement in his Spending Review of a 5% funding cut for national museums in 2015.
But as Head of the Whitehall Neds and chair of the Tate Trustees, Browne is himself a walking conflict of interest. Had he been sent in by Osborne with the anaesthetic trolley to desensitize the patient in advance of cuts? The nervous tension among the distinguished audience suggested that they had their suspicions, which Browne's hints about "a new balance between state funding and philanthropy" and the need "to create the right space for private philanthropy" did nothing to dispel. The usual way of creating space being to remove things, Penelope Curtis – on a signal from Nicholas Serota – asked the direct question: "Are you advocating that public funding should be less?" and received the less than direct answer that "the state should be providing for things that are improvements to the state" such as free admission, education, cultural diplomacy and conservation. An attempt at a joke – "Imagine if we outsourced the care of collections to Serco!" – got a hollow laugh. Nor were nerves particularly calmed by Browne's response to Neil MacGregor's proposal that philanthropy be taken out of party politics – "How are you going to do that?" – with the free-market mantra: "The Government should probably get out of the way of making choices and let the so-called market get on with it." Help.
A stack of Art Fund booklets on the entrance desk explained the tax advantages of Acceptance in Lieu and the new Cultural Gifts Scheme to prospective donors, and Browne talked about the "right incentive structures" and "non-monetary recognition", even proposing "a period of super-incentives" to ease British tightwads into the pledging habits of rich Americans. He held up the example of Andrew Carnegie, who invested 90% of his wealth in cultural causes during his lifetime, but neglected to mention that in his Gospel of Wealth Carnegie explicitly advised philanthropists against relinquishing control of their money to charities with no guarantee of how they would spend it. He would presumably have bristled at the small print in the Art Fund booklet advising those planning bequests of works that, in the event of the charity's being unable to present them to appropriate institutions, they could be sold "and the net sale proceeds… used in or towards the purchase of another work of art for a museum or gallery".
Super-incentives would not have had no appeal to a man who praised the British system of high inheritance tax by which "the State marks its condemnation of the selfish millionaires' unworthy life". Ahem. Philanthropy, in Carnegie's day, still meant love of your fellow man rather than tax-incentivised amour propre. Even in the 1940s, when the Armenian oil magnate Calouste Gulbenkian offered to leave his Old Masters to the National Gallery in return for tax breaks, he was considered a "slippery benefactor" and refused. Now slippery benefactors are actively courted. If the Israeli shipping magnate Eyal Ofer was prepared to pour another £10 million into Tate Modern's overextension, who was going to dig up allegations that his late father Sammy sold an oil tanker to a blacklisted Iranian company? This was an Ofer the Tate couldn't refuse. It has made its Great Bed of Ware, now it must lie in it and not be picky about its bedfellows.
The trouble is that too many of today's high-net-worth individuals see 'non-monetary recognition' as a way of reversing damage to their reputations. They are not always particularly knowledgeable about or interested in art. Those who are, meanwhile, are making their own arrangements. A new philanthropic phenomenon Browne omitted to mention is the sudden rise in private galleries opened by collectors: four in London in the past six years. Anita Zabludowicz, Alex Sainsbury, David Roberts and Frank Cohen are all philanthropists who slipped the state art net because, like Sainsbury (whose father funded the Sainsbury Wing) they find the public model of patronage "too passive" and want to control what they buy and show. Their galleries may not be quite the 'spaces for philanthropy' Lord Browne has in mind, but their motivation is undeniably philanthropic: "to single out contemporary artists who have been left by the wayside," in Cohen's words, and "to test art's purpose outside the marketplace" in Sainsbury's – something our public galleries can no longer be relied on to do. Plus they want their collections on show rather than in public gallery storage. "It's not fair on young artists to have their work hidden away," says Zabludowicz.
It's easy to mock DIY magnate Frank Cohen as the 'Saatchi of the North', but there's no denying his artistic enthusiasm. Like the other three DIY galleries I visited, his unpretentiously converted space in the old Express Dairy near St Pancras is a heartening reminder of how things were before the state muscled in on contemporary art. On a Wednesday afternoon three months into the run of its inaugural John Armleder show, mine was the first name in the visitors' book, but if the public doesn't share Cohen's taste in art it's nobody's business but his. By the same token Sainsbury can freely confess of his Raven Row Gallery in Spitalfields that "its cultural value is open to question", since he doesn't need to justify it to the taxpayer. In the week of my visit the four galleries' programmes were refreshingly different, representing a free-market ideal of 'choice' no longer offered by most public galleries.
No new age ever dawned by government diktat. If this is a glimmer of a new age of philanthropy, our Ned-led government should wake up to it.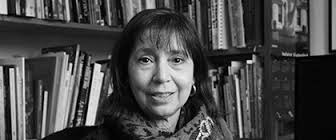 Laura Gascoigne
The Jackdaw, 2014