rehearses the career of an important British artist and poet who fought in the trenches and whose work is too often overlooked.
'Part of me, the artist
within me, has never left the trenches.' So wrote the artist and poet David Jones about his service as a front line soldier in the First World War. Jones was never an official war artist, and yet his wartime experiences dominated his life and work, in a way which was not true
of, say, Paul Nash, or google_ad_height = 90; any of the other artists who were. In this sense, Jones is the quintessential artist of the Great War, and the centenary of its outbreak seems a good moment to remember him.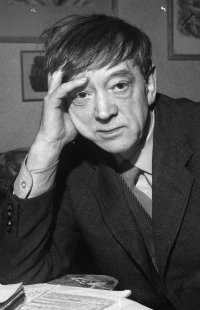 David
Jones belongs to the rich tradition of British artist/writers – Blake, Rossetti, Lear, Wyndham Lewis – but he is probably the least familiar of these today. Nor was he well known in his own lifetime (1895–1974), as either artist or
fan
QQ:99362012
of his paintings, and John Rothenstein bought them for the Tate. His work was shown intermittently by commercial dealers, and also at the Tate in 1954. The Royal Academy offered him membership, which he turned down ('a loathsome institution'). W B Yeats admired his epic war poem In Parenthesis, as did T S Eliot, who called it 'a work of genius'. W H Auden src="//pagead2.googlesyndication.com/pagead/show_ads.js"> considered a later poem, The Anathemata, to be 'probably the finest long poem written in English this century'. Official recognition came in the form of a CBE in 1954 and a CH in 1974. But although he achieved a succès d'estime, acclaim by a wider public eluded him, as did financial security – 'Whatever I do', he complained, 'I can scarcely make ends meet and I work till 2 a.m. always.'
However, interest in Jones has been picking up recently. A number of books about him have appeared, including a (not very good) biography in 2003. But as an artist he has not had the recognition he deserves. Attention has focussed on his writing
Copyright © 1998 - 2015 jb54.com All Rights Reserved
rather than his art – his poems are dense, difficult, full of obscure references, the kind of thing that literary academics love to get their teeth into. Another problem is that much of his best visual work is in watercolour, a factor which has limited its public exposure. His paintings are delicate, evanescent works, difficult to display and, perhaps more importantly, to reproduce. Jones stated the problem himself: 'the subtly differing colour-changes & barely the range of his work is extraordinarily wide – drawings,