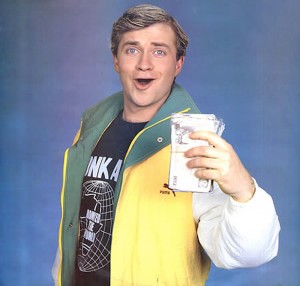 … when branding and art formed a marriage of convenience, argues artist John Kelly.
1988 is the seminal year, the year that our concepts of art, money and values changed irredeemably.
It was the year I came to London as a 23-year-old artist, having taken an opportunity to play league cricket in London. It was a chance for a young Melbourne man to explore his ancestry and the art and culture of Europe while enjoying the quintessential English game. I would set off in the morning, along the Boundary Road, then lunch in the pavilion at Lord's, and finally off to the Tate Gallery, only interrupted by comedian Harry Enfield's 1988 'Loadsa Money' character. Enfield pointed up the greed and vulgarity of a changing society. Gordon Gekko was another;
"The point is, ladies and gentleman, that greed, for lack of a better word, is good. Greed is right, greed works. Greed clarifies, cuts through, and captures the essence of the evolutionary spirit. Greed, in all of its forms; greed for life, for money, for love, for knowledge has marked the upward surge of mankind."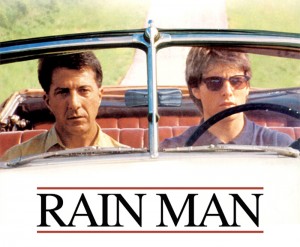 But the film that made 'loadsa money' in 1988 was not Wall Street; it was Rain Man, starring Tom Cruise and Dustin Hoffman. Rain Man is about a performance car salesman yuppie named Charlie (Cruise), who is furious when his estranged father's estate, worth millions, is bequeathed to a mental institution. To his shock, he learns he has a brother in the care of that institution. The brother, Raymond (Hoffman), is an 'autistic savant' whose obsession with airline safety records results in a cancelled flight and a road trip across the United States.

Cruise personified the yuppie – the young upwardly mobile, urban professional who in the late 1980s began to inhabit all spheres of life, including sport and the arts. The rise of the yuppie was the result, to some extent, of the creep of managerialism, a business philosophy that spread across

the globe through government and business. Master of Business Administration (MBA) programmes churned out thousands schooled in a scientific approach to management.