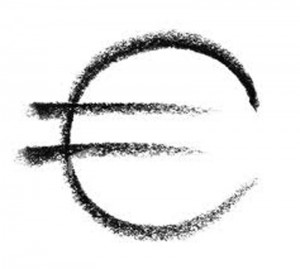 While currency speculators place their bets on which Eurozone economy will be next to fail, the clatter of falling dominoes has reached the contemporary art world. And it's not just about investors being hit in their pockets. As austerity bites, discontent is spreading through society at large.
Last September in Istanbul – our current European Capital of Culture – fashionable liggers quaffing private view drinks on the pavement outside a contemporary art gallery near Istanbul Modern museum were set upon by anti-art vigilantes, who attacked two other galleries and hospitalised five people. Locals in the up-and-coming Tophane district are apparently unhappy that their neighbourhood is becoming a cultural quarter without their consent. They know that up-and-coming, for them, means up-and-going as soon as property prices rise through the roof.
Meanwhile in Switzerland, home of the Basel Art Fair, a poster campaign by the Swiss People's Party (SVP) has forced Zurich city council to scrap plans for the Nagelhaus, an art pavilion designed by cardboard model-maker Thomas Demand with help from architects Caruso St John. It was meant to improve the look of a rundown square as part of a 300m regeneration package, but the SVP – who make a virtue of being Swiss – balked at spending money on anything arty and demanded a referendum. Their poster featuring a golden toilet and the slogan '5.9m Swiss Francs for a shit!' carried the day. The SVP leader on the city council objected that the money "would give dreamers the possibility of self-fulfilment at the expense of taxpayers."
This is, of course, the far right nasty party whose last poster campaign to hit the headlines featured three white sheep kicking a black one. But it's simplistic to blame public reaction against contemporary art on a right-wing bias against the left-wing avant-garde, especially when the Chinese Communist Party is poised to demolish Ai Weiwei's Shanghai studio. The hard truth is that when it comes to a vote, there's almost anything the public would rather spend its money on than art. In a recent UK poll, 60% put the arts at the top
404 Not Found
of the list for cuts.
In the boom years, people were prepared to humour the liberal arts establishment's delusion that an education in contemporary art would improve the nation's quality of life. But now that school and university education budgets are threatened, this looks like an expensive indulgence, especially since the government launched its transparency agenda
---
nginx/1.21.1
itemising exactly
what things cost – a Machiavellian wheeze to get the citizenry clamouring for cuts before the Treasury