Laura Gascoigne wades through managerial drivel to consider the plight of museums outside
London.
Searching for
Process Overview:
quirky museums for a series in The Oldie, I turned
一口价出售中!
up the name of the Astley Cheetham Art Gallery in Stalybridge, Greater Manchester. A recce of the BBC Your Paintings website revealed that its Victorian /* 9-970x90 */ collection, left to the town in 1932 by mill owner John Frederick Cheetham and his wife Beatrice Astley, contained – alongside
later acquisitions of local scenes by the usual artists of the 'Northern School' – an astonishing cache of Italian devotional paintings by the
likes, or circles, of Niccolò di Tommaso, Jacopo di Cione, Jacopo da Sellaio, Pier Francesco Fiorentino, Timoteo Viti, src="//pagead2.googlesyndication.com/pagead/show_ads.js"> Bernardino Luini and Girolamo Siciolante da Sermoneta.
Santa Madonna! I'd struck gold. In high excitement I called the local authority number, to be informed that due to funding cuts at Tameside Council the gallery on the google_ad_height = 90; first floor of Stalybridge Library was only open on Saturdays in August from
10am to 3pm, although it was hoped to extend opening times in the near future. But before that happened, the obliging young curator said I was welcome to visit and she'd show me round.
I google_ad_width = 970; arrived to find
EMAIL:baiwei5000@126.com
a mixed hang of thirty works on the theme of Colour, ranging from a red Ship on Fire by James Francis Danby to a blue Heron by Cedric Morris (a src="//pagead2.googlesyndication.com/pagead/show_ads.js"> gift of
通过金名网(4.cn) 中介交易
the Contemporary Art Society), but of the hoped-for hoard of Italian Renaissance paintings only a St Catherine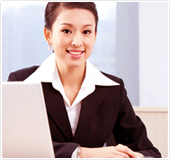 of
金名网(4.cn)是全球领先的域名交易服务机构,同时也是Icann认证的注册商,拥有六年的域名交易经验,年交易额达3亿元以上。我们承诺,提供简单、安全、专业的第三方服务! 为了保证交易的安全,整个交易过程大概需要5个工作日。
Alexander after Luini. When I expressed disappointment, the
curator explained that displays had to be rotated and a previous hang on the theme of the collection's history had included more of the early works I wanted to see.
But if people were interested in particular
For detailed process, you can "visit here" or contact support@goldenname.com.
paintings,
personal viewings could be arranged. I ended my Oldie article with a warning to readers not to expect to find the Italian masters on view, and received a query from the
magazine's