Laura Gascoigne wades through managerial drivel to consider the plight of museums outside London.
Searching for quirky museums for a series in The Oldie, I turned up the name of the Astley Cheetham Art Gallery in Stalybridge, Greater Manchester. A recce of the BBC Your Paintings website revealed that its Victorian collection, left to the town in 1932 by mill owner John Frederick Cheetham and his wife Beatrice Astley, contained – alongside later acquisitions of local scenes by the usual artists of the 'Northern School' – an astonishing cache of Italian devotional paintings by the likes, or circles, of Niccolò di Tommaso, Jacopo di Cione, Jacopo da Sellaio, Pier Francesco Fiorentino, Timoteo Viti, Bernardino Luini and Girolamo Siciolante da Sermoneta.
Santa Madonna! I'd struck gold. In high excitement I called the local authority number, to be informed that due to funding cuts at Tameside Council the gallery on the first floor of Stalybridge Library was only open on Saturdays in August from 10am to 3pm, although it was hoped to extend opening times in the near future. But before that happened, the obliging young curator said I was welcome to visit and she'd show me round.
I arrived to find a mixed hang of thirty works on the theme of Colour, ranging from a red Ship on Fire by James Francis Danby to a blue Heron by Cedric Morris (a gift of the Contemporary Art Society), but of the hoped-for hoard of Italian Renaissance paintings only a St Catherine of Alexander after Luini. When I expressed disappointment, the curator explained that displays had to be rotated and a previous hang on the theme of the collection's history had included more of the early works I wanted to see. But if people were interested in particular paintings, personal viewings could be arranged. I ended my Oldie article with a warning to readers not to expect to find the Italian masters on view, and received a query from the magazine's new editor, Alexander Chancellor, wanting "to know why this should be".
And very good question. How long had he got? The Museums Summit at the National Gallery organised by The Art Fund in July went on for three hours without getting round to answering it. There was gracious acknowledgement from Liz Forgan, former chair of ACE, that there are galleries outside London with collections of national standard – especially where "local authorities … take their responsibilities seriously like Aberdeen Art Gallery" (ie are lucky enough to be sloshing in oil) – and denial that a problem existed from John Kampfner, perma-tanned director of the newly formed Creative Industries Federation, or CIF (not a multi-purpose cream cleaning solution but a new independent voice for the cultural sector, apparently). "One word I dislike is 'regional'," he announced. "It's not operational in the United States." Well yes, but that is the United States. Kampfner is touchy on this subject, as he's also Chair of Trustees of
Turner Contemporary, Margate – or should that be Deckchair of Trustees? That would explain the perma-tan.
I learned not to use the word 'provincial' years ago after narrowly avoiding a sock in the puss from the arts editor of the Birmingham Post, but I didn't know 'regional' was now also off limits. What are Londoners to call museums out of London? Awayday museums? A visit takes the best part of a day plus the cost of the train fare, even if it's free to get in. Which raises that other touchy subject, entry fees. On this point the Deck Chair collapsed
404 Not Found
into even more convoluted managerial jargon. Turner Contemporary, he admitted, had been under pressure to introduce charging but they'd done some 'economic scoping' and concluded that "the fall-off in footfall and civic financial engagement are more negative than the advantages we would get by charging." In other words, they're stuffed either way.
The speaker best qualified to talk about civic financial engagement was Graham Beal, director of Detroit Institute of Arts, who explained in simple English how the DIA's present problems originated in a civic-minded decision of 1919 to make the museum into a City Department. It was unfortunate that while he was speaking images of the masterpieces the museum is under pressure to sell were flashing up, auction-style, on a screen behind him. Detroit is a special case, but its situation isn't radically different from that of local authority galleries in depressed areas of the UK. When Javier Pes of The Art Newspaper asked whether decisions by Southampton, Northampton or Croydon councils to sell works in their collections to fund cultural improvements might not be described as democracy in action, his question was passed over in embarrassed silence.
Statistics were bandied about, though nobody mentioned data confirming that the overwhelming majority of British gallery-goers still belong to social classes A and B. When the DIA ran a poll asking the general population of Detroit what the museum meant to them, the answer came back that it was superfluous. In response, Beal "remade the museum" for the general public, beginning by burying the art history.
Art history is almost always a casualty when museums are remade for the general public. It doesn't seem to be high on the agenda of the remade Whitworth Gallery in Manchester which, director Maria Balshaw proudly informed us, will reopen in October with a neon sign by Nathan Coley over the entrance welcoming visitors to 'A Gathering of Strangers'. Help! If electronic readouts in bus shelters reminded us we were gatherings of strangers, it would trigger murderous paranoia even in those of us not newly released from psychiatric care. But Balshaw believes that museums "should contribute to societal wellness as well as dealing with societal malaise" and that their "natural social work is to bring people together who wouldn't otherwise meet". At her use of the word 'wellness', I could feel Penelope Curtis in the seat next to me rolling her eyes. Since Curtis's critically acclaimed historical rehang at Tate Britain visitor numbers have dropped by 10%, making the gallery less popular than Chester Zoo.
"The intrinsic value and the instrumental value of the arts are not distinct," Chris Smith insisted in his keynote speech, deputising for George Osborne who had better things to do. Osborne's Treasury, meanwhile, is doing its best to drive a wedge between the two. The DCMS is currently engaged in trying to put a financial value on the benefit of an individual visiting museums, something both Smith and Munira Mirza, London's deputy mayor for Education and Culture, agreed was unquantifiable. As Smith also pointed out, the instrumental value of 'spend' by cultural tourists only applies in the capital: "If you adopt it as a criterion it becomes a negative argument in the regions." (He used the R-word.)
It's a negative argument regional galleries don't need. What they need are flourishing economies that produce real revenue – not Creative Industry Federation fluff – so that local authorities can afford to keep them open without flogging off their treasures or turning them into societal wellness clinics. The BBC's Will Gompertz wound up the summit with the question: "Is the National Gallery only successful when there are 10 million people in there
and we can't see a picture any more?" It's not a problem for the Astley Cheetham Art Gallery, where people can't see the pictures because it's shut.
Astley Cheetham Art Gallery is now open from 10am-3pm on the first and
---
nginx/1.17.10
last Saturdays of every month.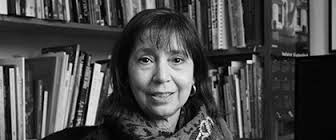 Laura Gascoigne
The Jackdaw, 2014