A-Z
Aberdeen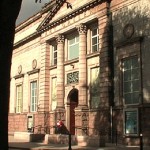 Aberdeen Art Gallery and Museums Aberdeen's handsome granite art gallery, designed by A Marshall Mackenzie, one of the loveliest Victorian galleries in the UK, was opened in 1885
See the city's art collection in exhibitions at Aberdeen Maritime Museum, Drum Castle and at other venues across Britain and Europe while Aberdeen Art Gallery is closed for a major redevelopment and refurbishment from Spring 2015 to Winter 2017.
…
York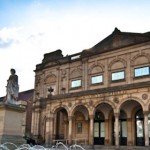 York City Art Gallery The building which houses the gallery opened its doors to the public in 1879 for the second Yorkshire Fine Art and Industrial Exhibition, inspired by the Great Exhibition in London of 1851. In 1892 it became the City Art Gallery
New commissions, Old Masters and more than 2,000 ceramic works will feature in York Art Gallery's new displays of designated collections when it reopens following major refurbishment on Yorkshire Day (August 1 2015). The gallery's collection of Italian Old Masters will be displayed alongside substantial new research in The Madsen Gallery (previously called the Main Gallery). This will be complimented by loans from major public collections. An exhibition curated and created by Mark Hearld will be shown in the Upper North Gallery, while works by David Hockney, Stanley Spencer, Paul Nash and L.S Lowry will feature in the Burton Gallery. The launch of the Centre of Ceramic Art (CoCA) will showcase more than 2,000 works including a 17 metre long Wall of Pots which will be displayed by colour to create a rainbow effect. There will be a major new commission by renowned ceramist Clare Twomey.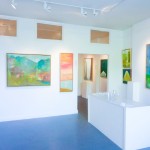 According to McGee York's contemporary white cube city centre gallery
Dave Pearson 'Transitions' extended to 2nd May
According to McGee in collaboration with The Dave Pearson Trust. 'Transitions' is a unique and fascinating selling exhibition of work created by Dave Pearson in the mid and late 1980s, when he was experimenting with new approaches to oil painting. The work from this period eventually led to his most important and expansive series of work – the two Byzantium series. The show explores small-scale works that Dave created between the periods when he was concentrating on his major themes.
"..a really major artist"  Edward Lucie-Smith